How to create a brochure that
generates sales in 7 easy steps

You need to create a brochure that showcases your new products or services, but you don't know where to start or have the time needed.
Your old and out-dated brochure is killing your sales efforts, and compared to your competitors, it's just plain embarrassing.
So, where should you start?
Emedia Creative has helped hundreds of business owners, large and small, to supercharge their sales and grow their company with our proven 7 step framework that turns the nightmare of creating a brochure into a systemised, efficient and stress-free project.
Great brochure design will provide the reader with confidence and all the right information to attract sales
It should answer any questions they have and deliver a solution. Most importantly though, it should excite your prospect and make them ready to purchase.
Over the last two decades our team have developed a process that will ensure your brochure grabs attention and amplifies results for your business.
Follow these 7 proven steps we use when designing your catalogue or brochure.
Know exactly who you are selling to and the problem your product or service solves
You must understand your target market along with the problem they are trying to solve. This is true for any marketing tactic, be it a brochure, website or radio ad. You want the prospect to know that you understand their problem and can offer a solution. By doing this, you will begin to build trust.
Avoid jargon and use a language that your target can relate to
Make sure your content is not too technical; you risk overwhelming your target when too much detail is provide.
Focus on selling benefits, not features and technical jargon.
What will your product or service allow or provide post-purchase?
In cases where technical information is required, think about how it can be communicated via tables or infographics to make it easy to digest.
Less is more.
How will your product be perceived?
According to the study "The Impact of Colour in Marketing" by the University of Winnipeg, Canada, consumers will make a decision within 90 seconds of their first interaction with a product. Moreover, 62 – 90% of this decision is based on colour. Your photos, design style and colour scheme, will affect how a potential customer perceives your product or service.
Make sure these choices are made with your target persona in mind.
Feature the best selling product on your cover
Your cover design will be the most influential part of your brochure.
Do not use the cover to display a picture of your new office and an oversized logo!
Use that space to capture your customer's attention with a relevant headline and an image that will resonate with them.
Remember, your customer cares very little about your office or your logo unless it can solve their problem or provide them with joy!
Get your content and words nailed before handing them to your designer
When a brochure goes over budget, it is mostly due to content changes made after the brochure had been designed.
Properly check, and proofread content to avoid a budget blowout.
Have a great offer and call to action
It is super important in any sales effort to provide a clear Call to Action. Without this, your potential customer doesn't know what to do next.
Ask for the order and provide a brilliant offer that is hard to refuse. Provide clear, step-by-step instructions to guide the sale.
Show me the proof before I hand over my hard-earned cash
Before you roll your eyes with our next suggestions, hear us out. Testimonials do work. For whatever reason, testimonials still work in brochures. Use genuine testimonials to position your business as a trusted company that can be relied on.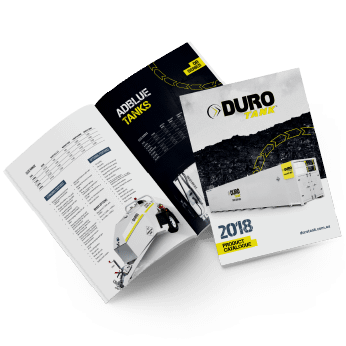 Bonus Sales Brochure Tips
Don't forget the basics; make sure your brochure answers these simple questions.
What is the product that we sell?
What is the problem we solve?
What is the solution we provide?
The system we follow works, and in 2015 our design team took out the GOLD award for Kidstuff Children's Toys which was a real honour.
The best part of the award wasn't the award as such; it was who we beat to claim GOLD.
Our client, Kidstuff, an independent toy retailer, was up against KMART, Myers and Target.
These major national retailers allocate huge budgets with large creative design teams to produce that killer catalogue to boost their yearly sales figures.
Yet, in 2015, with a fraction of the competitor's budget, we took home GOLD.
The principles used to create that award-winning brochure are the same we use for all our clients.
Find out how we can help your sales team bring home GOLD, contact us today on (02) 9557 3366 or email info@emediacreative.com.au